As the president of Clover Park Technical College, Dr. Joyce Loveday brings more than 25 years of higher education experience. Expanding access to quality education and preparing students for career success is a priority for Dr. Loveday.  She's proud of the role CPTC plays in the health and strength of our community as we educate and prepare graduates for success in tomorrow's workforce.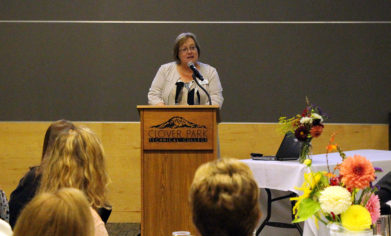 The Clover Park Technical College chapter of the American Association of Women in Community Colleges welcomed nearly 50 college staff, faculty, student and community members to its fourth annual luncheon Wednesday, Aug. 3, at the McGavick Conference Center.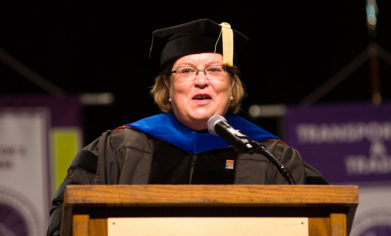 The Clover Park Technical College Board of Trustees selected Dr. Joyce Loveday to serve as interim president at the May 18 Board of Trustees meeting, and Dr. Loveday stepped into her new role June 1.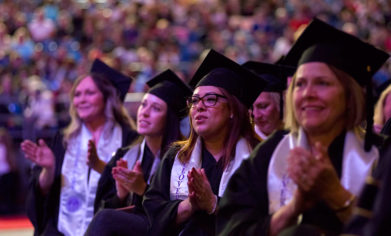 Clover Park Technical College's 20th Annual Commencement Ceremony not only impacted those who walked across the stage, but it will also impact those whose lives might be transformed one day by the 2016 graduates. More than 400 graduates took that life-changing walk Saturday afternoon to earn their CPTC degrees.